Some of your Questions:
Common Questions (8)
1. What is the difference between Free course and Paid Courses?
Free courses are available in our YouTube channel. This covers about 40% of the original Paid Course. We provide free course for the following reasons:
For intelligent and poor students, it needs just a gentle push to make them understand the corresponding technique. We want to help them by offering these free videos. Many students after finishing these free videos are able to understand the programming very easily.
For the people who wants to try our course before they purchase, these videos helps them to have a taste of our way of teaching.
Paid Courses are 100% of the original Course Contents available through our website and Android application. These videos are organized in Chapters and Topics to easily plan your study timings, learn and recall very easily.
2. What is the difference between courses and packages?
Courses are meant for experienced people who search for a particular subject.
Packages are courses grouped and organized for students in a particular order of suggestive study. This enables the student to gradually study and learn the subjects very easily. Finally packages are priced at discounted rate than buying the individual courses.
3. Do you have any time restriction to complete the course/packages?
No. You can complete the courses or packages at your own pace. But we strongly suggest "Earlier the better" slogan for your best career.
4. Why is there restriction to play a video for 5 times?
Simply to avoid piracy. Playing a video five times is more than enough if you follow these guidelines:
For the first time, go through all the videos once without worrying about your understanding. Because, latter videos may resolve the doubtful contents.
Suppose if you are not clear on a particular video at the time of completing it, just press play button to replay the same video again through the video player button. We don't count this again.
For the second time, take time and carefully learn the video, do the corresponding exercises without fail.
5. Can we download videos?
No. We don't provide such download feature in our website or android app. But some third party tools will download the videos. We request you not to share these videos to anyone, use it only for your reviews and learning.
6. Do you refund the course fee if I'm not satisfied?
Yes. But we didn't experience this before until now. Becuase, we suggest the students to go through our free videos on Youtube channel, and then only buy if they are really satisfied.
7. Do you provide certificate after finishing the course/package?
Yes.
We strongly believe in confidence of the student will surely earn suitable job. The diploma or degree certificate is more than sufficient for anyone to get an entry point for the interview. Only the real stuff will work from there onwards. Our courses are aimed at boost up the confidence level of the candidate. This worked out in 1000s of our students.
If you really want certificate(We suggest this for Non-IT candidate), you need to attend a test at our premises in person. The questions will be asked only from the contents we taught. Once you prove your proficiency in the course/package, we will offer you the certificate. You need to pay the Examination and Certificate fee and fix the convenient exam date and time.
8. How do you provide support?
We provide support through email, online chat and by accessing your computer using Teamviewer.
Online / Offline related questions (5)
1. What is the difference between Online and Offline purchase?
In terms of training contents, there is no difference.
Online is suggested for the people who have high speed internet with sufficient bandwidth volume. Mostly people in Metro cities and District Headquarters will have high speed internet facility and bandwidth volume. If you are fall under this category, we strongly suggest you to go for this mode.
Offline is suggested for the people who lives in villages and small towns that have slow internet connection. We provide the same course content in DVD form. This can be installed in their Laptop/PCs and start learning without worrying about the internet connectivity. For all the users who opt for Offline purchase, we also provide online access. They can enjoy both offline reading and online reading if sufficient internet speed is available or when you are roaming in cities.
2. Can we play Offline DVDs in DVD Player?
All the computer courses are supplied in the form of software module. Hence these courses can be installed and viewed only through Laptop/PCs. This is to restrict the Piracy as much as possible.
3. Can I install Offline DVD software in any number of Laptop/PCs?
You can install this software in the same computer 3 times, or in three difference Laptop/PCs. But only the recently activated software will work, all other computers will not work. Again this is to avoid Piracy.
4. Do I need to activate Offline DVD software?
Yes. You need to activate the software before start learning the courses. This is done through online internet connection. Once the software is activated there will not be any need of internet connection to learn the courses, Course contents will be played from your hard disk very smoothly.
5. How will you send the Offline DVD to out of India?
For those who opt for the offline DVD learning, we send you the link to ISO files. You can download using the ISO links.
Career Guideline Questions(4)
1. I am a student studying diploma / degree in computer science/technology. What is your suggestion?
We strongly suggest you to complete "Diploma in C & C++ Programming". Once you finish this then only you will be in a position to choose the best path that suits you such as Software Development, System Analysis and Design, Database Management, Graphics Designing, Software Testing, Automation, Big Data Analysis etc.
2. I am a non-computer based student studying my diploma / degree. What is your suggestion?
"Automation" is the only word that threatens the entire world Engineers/Diploma holders. Many production and operations are now being automated.
Hence it is a must for any student to get some understanding about the Computer programming. If you are really talented in programming, you will surely get a good job in Software Development industry. Even otherwise, you can get hold of your space in respective branch of study.
If you are not equipped with enough computer knowledge, there will be no job for any candidate of any branch of study in the near future.
3. I have completed my Diploma / Degree few years back. Now working in BPO / Sales / Support services. Can I switch to Computer Field?
Talented people will always be in need for Computer Field. Because of its rapid change and development, Computer Field constantly looking for the talented people in the latest technologies. If you have such knowledge you can definitely get a job in IT field.
Note: But you need to prove your real strength in order to get your first entry in IT field. You need to put your entire soul and life to get your proficiency level to compete with the pure IT candidates.
4. I am already in a job. Any suggestion for me?
When we stop learning new technologies we will be called as "Old Dog". We can keep the current pace and improvement in our career only when we constantly learn and improve our knowledge.
ஓதாமல் ஒரு நாளும் இருக்க வேண்டாம்.
About Us
Collectiva Knowledge Academy
COLLECTIVA KNOWLEDGE ACADEMY is a unit of Soft Hands Software Services. We are having vast experience in Software development as well as Training. Our valuable clients spread across India and abroad.
We follow unique way of training the students with the help of experienced teaching faculty. We also adapt latest technologies to impart knowledge to the students.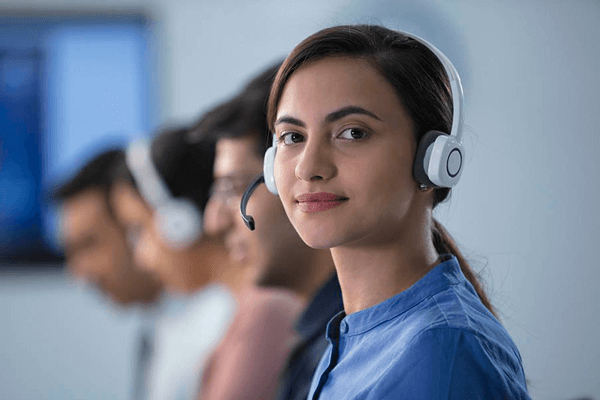 Call / Whatsapp Us:
(+91) 850 850 2000
We are Mon to Sat(10AM to 7PM) available. Our expert staff is standing by to answer your questions. You can also contact by email: support@collectiva.in
Our courses are being used by the leading College and Polytechnic students.