Learn 100 + Programming courses in Tamil for
Free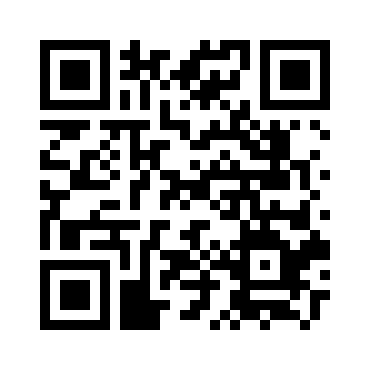 Download App
Course Description
Web development is the present trend. Although Windows Development and Mobile developments are having its own share, web development is in its peak now. Out of web development share, Microsoft .Net Web development takes much space because of its Rapid Application Development facilities and unmatched predefined libraries that makes life easier in implementing anything that one can think of.
This course contains two categories of Studies:
1. .Net Fundamentals:
a. VB.Net Programming: It is highly essential to get the feel of Object Oriented thinking and how the libraries and controls are organised. VB.Net is a very easy language that came out of BASIC language. One can easily learn this language and also it is having most of the features that C# language contains.
b. SQL Server Database Desigining: A software will be incomplete without the usage of a database. SQL server is a Relational Database Management System (RDBMS), if we master this database designing, we can use this knowledge in any other RDBMS such as Oracle, MySQL, etc. This subject deals with professional database tables design with necessary Primary key and Foreign Keys. This also gives basics to write SELECT queries to fetch the details from the database.
c. C# : C# is a fullfledged Object Oriented Programming language that Microsoft has developed and used for the development of all the .Net libraries. Nowadays most of the Microsoft technology developments are going using this C# language. In this course, we explain all the details about C# language and its special features.
d. C# Project: Putting all the knowledge learned through C# subject to develop a mini project will surely help us to understand how to use the language for the practical usage.
e. LINQ: Language Integrated Query is a unique language developed by the Microsoft to make the life easier for the programmers. The sole purpose of this LINQ is to fetch the required information from the memory objects without writing nested loops and conditions. Mastering LINQ will enable any developer to reduce their coding work to as less as 50% with greater accuracy and quality.
f. WCF: Windows Communication Foundation is the remote procedure calls made available in different flavours under one roof. Microsoft has taken many difficulties to add many features without losing the advanced features offered by many other similar technologies. WCF is now a basic layer of Business objects to design front ends with different technologies such as Windows, Web or Mobile phones.
2. Web Development
a. HTML, CSS, Javascript & JQuery : When it comes to the web page creation, it is now very essential to master these foundation subjects. HyperText Markup Language (HTML), Cascading Style Sheets (CSS), Javascript and JQuery are the base behind any website or web applications.
b. Bootstrap: Bootstrap is considered to be Mobile First web application development tool, without it the life is very difficult for a developer. Mastering this technology helps the student to easily develop a website that is compatible for Computers, Laptops, IPads, and Mobiles without losing its quality and productivity.
c. Angular JS: Angular JS is a tool that is useful for building Single Page applications such as Gmail application where it takes care of rendering all the necessary information without any postback. This simulates the working of Windows Application works. Angular JS comes with javascript MVC model that helps the developers to easily organize the Javascript elements and to easily manage the high quality user interactive development.
d. ASP.Net: ASP.Net is the set of libraries that helps in development of Server side development. This is the basic library that helps in achieving many of the server side components such as Request, Response, Cookies, ViewState, Database Access etc.
e. ASP.Net Mini Project: Creating a mini project with the help of ASP.net will help a student to put their knowledge gained with the help of ASP.Net language in practical. This will help a student to definitely pass the interviews very easily and to come up in the company very soon.
f. ASP.Net MVC: MVC pattern (Model View Controller) is a new technology that is very helpful in developing fully controlled HTML web applications with ease. This pattern also helps a developer to easily test the components before integration with the front-end.

Learning .Net web development will surely help a student to understand all the aspects of web development. This knowledge can be used in developing web applications in any modern languages in future.
All the best, Thank you.
Course Content
.Net Fundamentals
Web Development